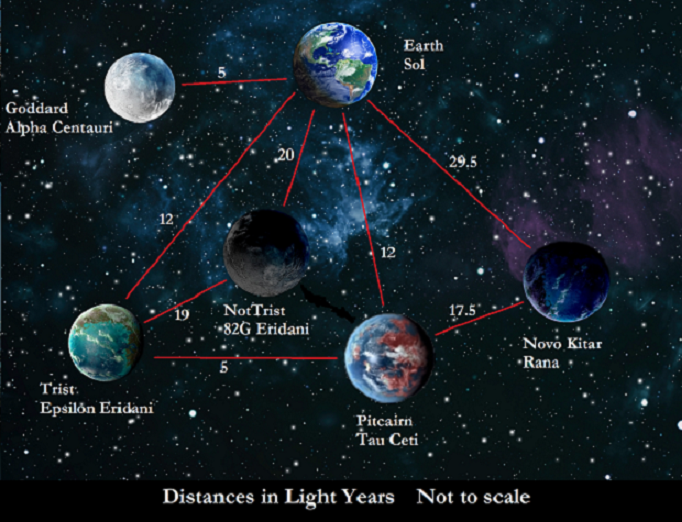 The Ambassador: The Lost Colony
Book 7
Disgraced diplomat Edward Goldstein had little to look forward to except a dead end position in the Western Alliance's embassy on the planet Pitcairn. When a message from the presumed-lost exploration star ship Alejandro Castillo reveals the location of a lost colony, a star ship is sent to take over the dying settlement, but the library ships have their own agenda. They force the Western Alliance to include Goldstein on the mission as Ambassador and Goldstein soon discovers that the conflict between the settlers and the new colonists from Earth are the least of his concerns.
Available on Amazon in Paperback and Kindle
Click on cover image to see reviews or purchase.